1950
Comment: 1950 is another key year for the date and mint collector, primarily because of the low mintage figures for the 1950-S. Error and variety collectors will find a significant and highly sought after doubled die coin minted in Denver. Catalogued as 1950-D 1-R-VI, it is a coin worth collecting in its own right.
After a lapse of seven years, proof production resumed at the mint in Philadelphia.
1950 (Philadelphia)
Mintage: 50,130,114 + 51,386 proof (50,181,500 total)
Note: The majority of proofs produced have
brilliant features. A minority, those
earliest strikes from the new proof dies,
have satiny or frosty looking devices.
Doubled Die List
1950 1-O-V-CW PUP: Strong spread on designer's
initials right to left with
additional thickness on date and
IN GOD WE TRUST.
1950 PR-1-R-II-C PUP: Medium spread on OF
AMERICA, DIME, UNUM, and
dot.
1950-D
Mintage: 46,803,000
Repunched Mint Mark List
1950-D RPM # 1
D/D Southwest
<![if !vml]>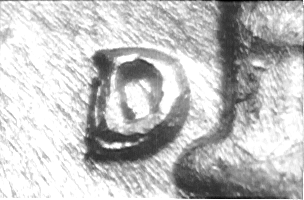 <![endif]>
1950-D RPM # 2
D/D North
<![if !vml]>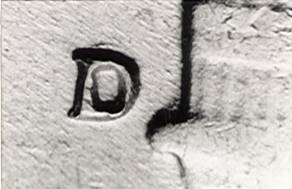 <![endif]>
1950-D RPM #3
D/D Northeast
<![if !vml]>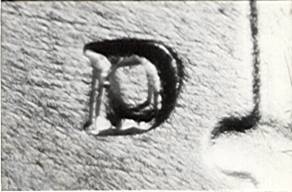 <![endif]>
Doubled Die List
1950-D 1-R-I-CCW PUP: Doubling is strong on torch,
base of right branch, leaves,
flame, and E PLURIBUS
UNUM.
<![if !vml]>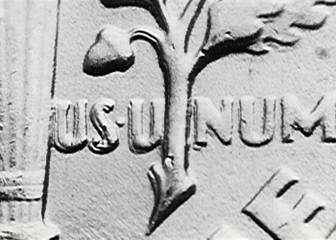 <![endif]>
Note: This is one of the major
doubled die errors found in the
Roosevelt series. It is highly
valued by error specialists. It
is listed in the Cherrypicker's
Guide as FS-14 and in Breen"s
Encyclopedia of US Coins as
3719.
1950-S
Mintage: 20,440,000
Repunched Mint Mark List
1950-S RPM #1
S/S West, serifs
<![if !vml]>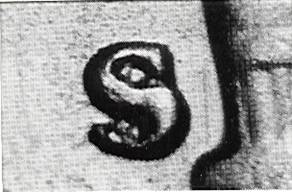 <![endif]>
1950-S RPM #2
S/S East
1950-SRPM #3
S/S East
1950-S RPM #4
S/S Southeast
<![if !vml]>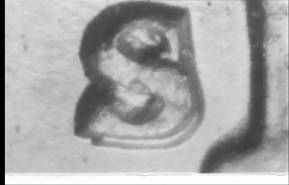 <![endif]>
Over Mint Mark List
1950-S OMM #1
S/D Centered
Note: Although this variety has been widely publicized as an OMM, it remains a controversial item. Close examination seems to reveal that a "D" is visible within the upper and lower openings of the "S".
A second theory exists concerning this variety. According to Ken Potter, the characteristics of this mintmark conform to what one would expect to see on an "S/Inverted S". Transparency overlays seem to support this explanation.
As for now, this variety is still referred to as an OMM. It is one of the most difficult Roosevelt dime varieties to locate. It is catalogued by Fivaz and Stanton as FS-014.5.
<![if !vml]>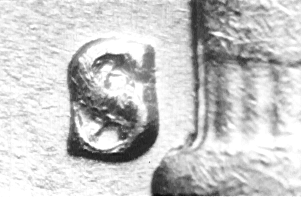 <![endif]>